If you live in Seminole, Florida (Pinellas County) and have been trying to find a hauling company to rid your home or business of unnecessary clutter, then you are in luck. We are a multi tasking hauling, trash, garbage, scrap and debris removal business. We offer demolition services, house cleanouts (from just one room to a hoarding predicament). Seminole is a small community of friendly people who are interested in keeping their city looking refined. Our company can help Seminole with eliminating all unwanted refuse and junk. Our hauling trailers are available for all of Seminole's "clean up" needs.
Seminole is home to a branch of St. Pete College, which is directly across the road from Seminole's city library. These two public places receive visitors from all around Pinellas County, as well as vacationeers taking in the sights of Seminole. A pristine image of the city is what you want the non–residents of Seminole to see and remember. Hiring our long established hauling and trailer business is the smart thing to do. Our company will assist in any way possible to "deep six" all of Seminole's unnecessary debris and clutter.
Looking for Fun in the Sun?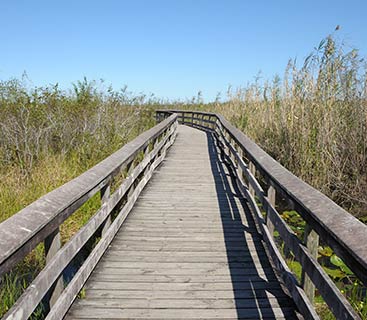 Seminole Has Several Parks Available:
Lake Seminole Park is a habitat for wildlife (birds, raccoons, turtles, etc.) and a two mile trail for jogging, walking and rollerblading. At any given time, folks can be seen boating, fishing, water skiing and jet skiing on the sparkling lake water.
Seminole City Park is equipped with picnic shelters and playgrounds. Blossom Lake Park is a neighborhood park with a fishing lake, charcoal grills, fitness trail, ball field and playgrounds. With all of this activity, comes a lot of people who sometimes neglect or forget to pick up their discarded trash, whether at one of these recreational areas or on their own property. Our hauling and clean up services consist of small litter pickups all the way up to loading up one of our trailers with appliances, furniture or just plain garbage.
The majority of Seminole citizens desire to reside in an atmosphere that is clean and healthy. Let our hauling, trash and junk clean up drivers make sure that happens. Our workers are thorough and will leave no mess or clutter behind! If you need some tree branches trimmed or have bags full of brush and debris, our hard working hauling and clean up crew can swoop it all up and cart the salvage and rubble away for proper disposal. Our company trailers are capable of handling most any miscellany items. Our trailer drivers are licensed and experienced in transporting any and all type of discarded articles.
Seminole residents, if you want an "apple-pie" appearance and good quality air to breathe, in and around your neighborhoods, use our clean up/cleanout/rubbish removal and hauling company. We offer the best junk hauling service for a fair price. We strive to be "green" and take pride in what we do to to maintain cleanliness for the city of Seminole!
Seminole's Trusted Junk Haulers.
727-365-7892.